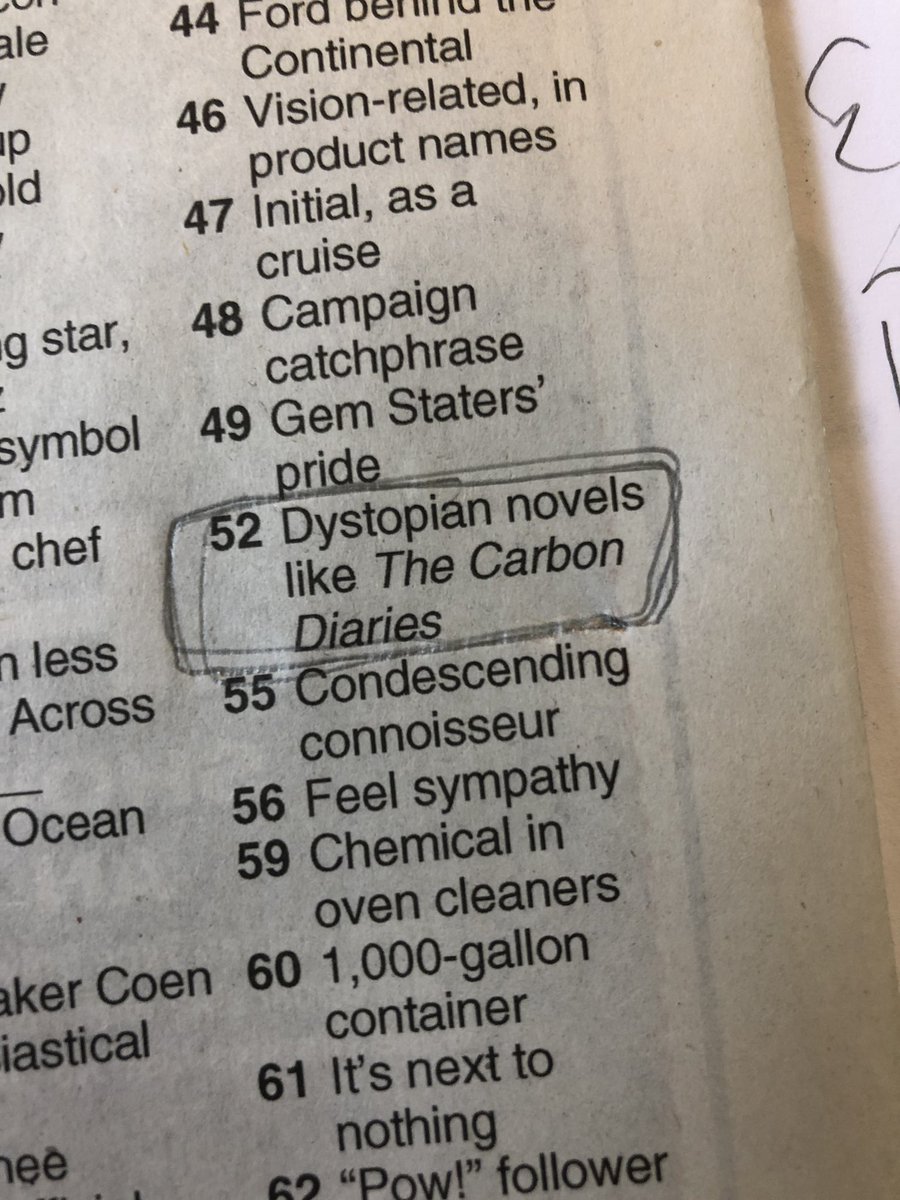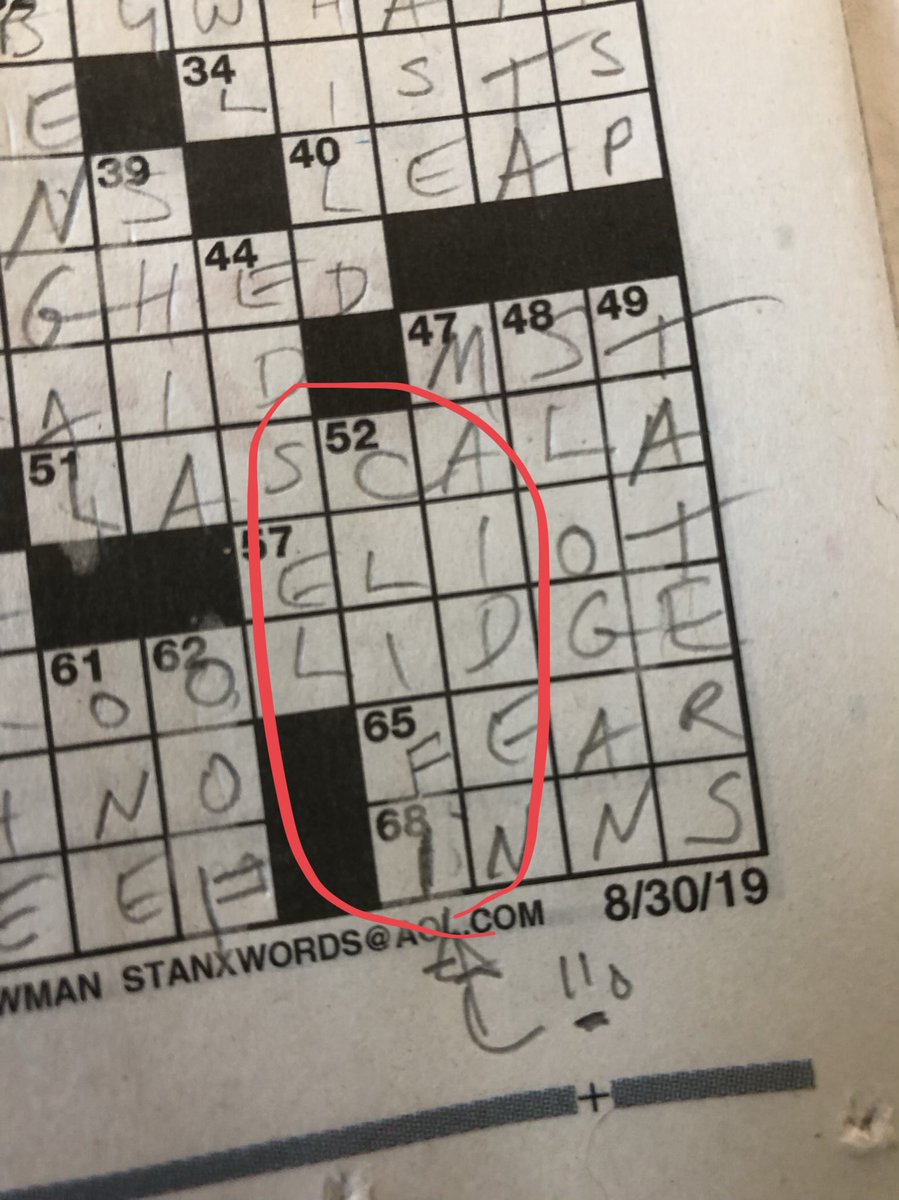 PHOTO ABOVE
thanks to an alert crossword guy
on Twitter for the heads up on this.
HOLY MOLEY! i coined this #clifi term in 2011 and do literary PR for it since then. It was answer on JEOPARDY TV show in March 2019. Now TODAY this nationwide crossword puzzle answer! omg. this is is so cool!
CROSSWORD PUZZLE 8-30-19
AOL site: .......
#52 DOWN #clue was
"Dystopian novels like 'the Carbon Diaries'" --
answer was CLIFI aka #clifi
NOTES and REFERENCES:
''THE CARBON DIARIES''
is a YA cli-fi novel by UK novelist Saci Lloyd